We are authorized representatives for Young Powertech's complete line of high-quality and flexible design gearboxes. We can provide gearboxes for just about any size or type of project that you have in your factory or industrial applications including Food and Beverage, Automotive, Utilities (Power Generation), Textile, and Chemical.
---
INDUSTRIES
---
MANUFACTURERS
DODGE | FALK | MORRISON BROWNING | REEVES | REX | YOUNG POWER TECH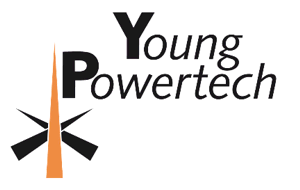 PLANETARY GEARBOXES
Ratios from 1:3.5 up to 1:2500
Torque range from 1000nm to 170,000nm
Suitable for continuous, reversing and intermittent operation
High torque in relation to size
Compact design
Can be installed in any mounting position
High radial load on output shaft
Ground gears to achieve lower noise levels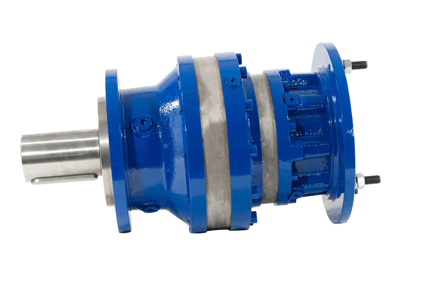 INLINE GEARBOXES
These gear units are based on a one body piece casting giving increased rigidity. This allows you to apply high loads without risks of deformation which might negatively affect technical performance. The internal design of the body directs the oil flow in a way to reach all moving parts while reducing noise levels and improving sealing tightness. These units also feature modular attachable output flanges to provide great versatility even in multiple applications.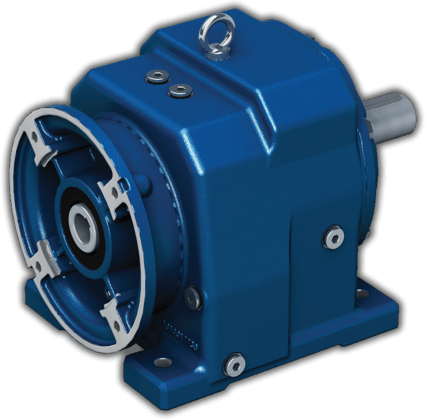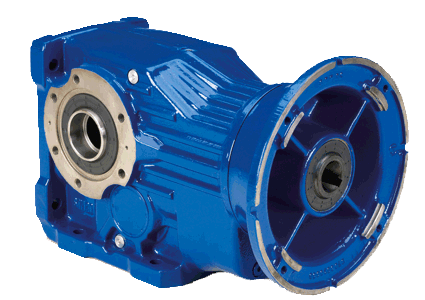 BUCKET ELEVATOR GEARBOXES
These bucket elevators are based on Young Power Tech's standard RX to which a secondary auxiliary gearbox is added to modify the transmission speed. As a result the gearbox will perform a primary speed for standard operations and a secondary speed (much slower) for positioning. Options available are:
backstop device that prevents back-driving in case of incline conveyors.
shrink disk for rigid and accurate mounting also with a lot start-up/hour.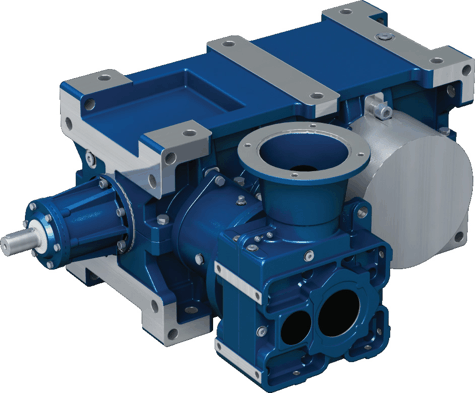 SHAFT MOUNTED GEARBOXES
The sturdy PT series is ideal for the material handling industry, especially for quarry and mine applications where absolute reliability and low maintenance are key factors. An exclusive innovation is the monolithic casing with an inspection cover! Additional options are:
backstop device that prevents back-driving in incline conveyors.
shrink disk for rigid and accurate mounting also with a lot start-up/hour.
taper bushing join interchangeable with easy dismounting.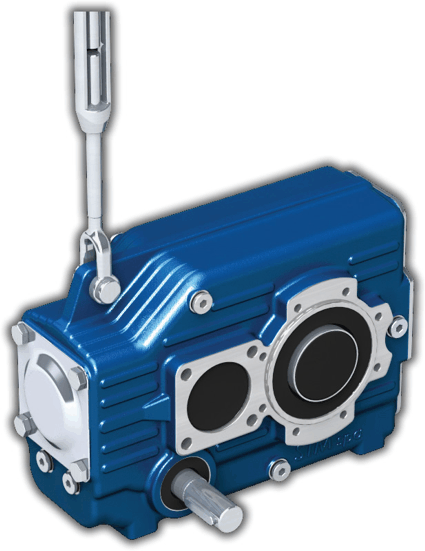 EXTRUDER GEARBOXES
This new RXP/EST gearbox series is a machine intended to be very innovative by having screw front extraction and thrust hold bearing on flanged mounting. In this way we can reach the highest integration between drive and extrusion leading to an unbeatable ratio of quality/price. We can to cover extruder diameter screws sizes from 30mm to up 300mm (from 220mm on request).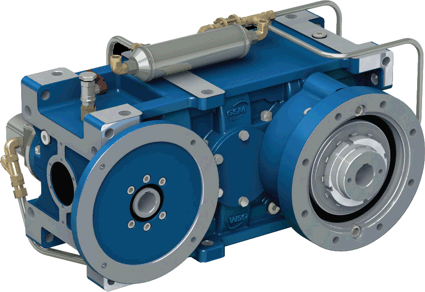 PARALELL SHAFT GEARBOXES
Ratios from 2.6/1 up to 278/1
Various mounting options
Accepts standard IEC flange and shaft Motors
From 0.09kw up to 30kw
Strong, robust design
This range offers ratios from 2.6/1 up to 278/1, various mounting options, 0.09kw to 30kw capacity within this range of Industrial Gearboxes; for higher powers please see the GSM section. As with all our Industrial Gearboxes, acceptance of standard IEC flange and shaft motors is the norm. The STM PM – Parallel Shaft Gearbox range is sturdy and durable.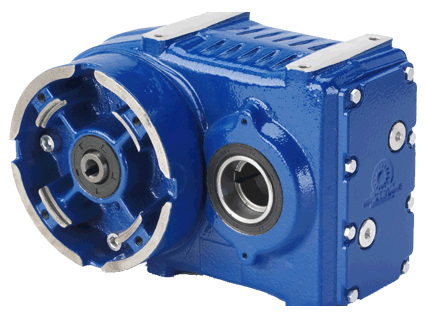 RIGHT ANGLE GEARBOXES
Right angle gears make a favorable relation between power/dimension and provide silent and reliable high speed operation. The body is one piece cast iron with all the external faces machined, the gears are Gleason, and the bearings are overrated. The modular construction of our Z right angle gears permits us to mount up to six input/output shafts (except ratio 1/1).